Episode transcript (pdf)
Mandy Ross
Mandy is the creator of Paper of the Past. She collects scrapbooks made by people between 1840 and 1940. She shares them on Instagram, her website, and in a newsletter.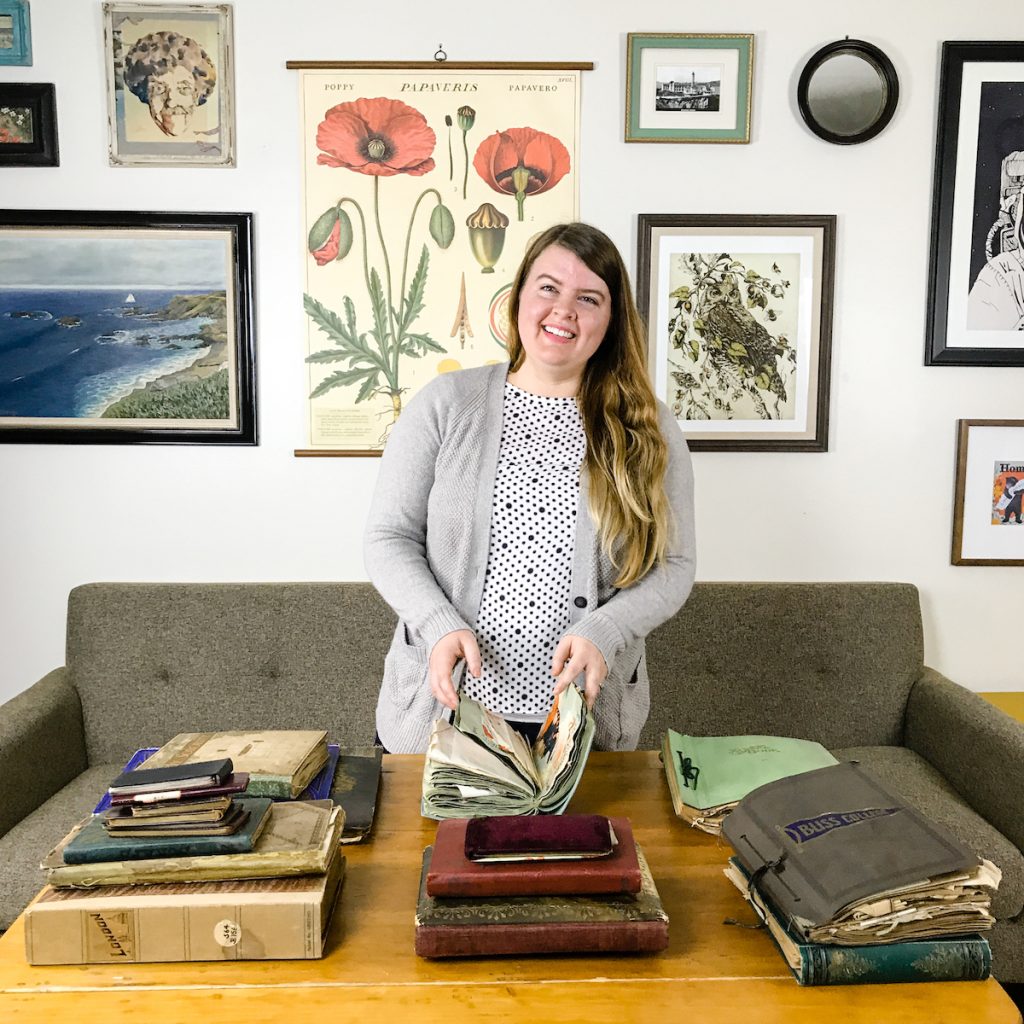 Scrapbooks
Mandy's favourite scrapbook
Belonged to Rene Dozier, made in the late-nineteenth century in Athens, Georgia.
The most unusual item found in a scrapbook: flying fish wings
Secured in a scrapbook kept by Eliza Telfer's in her 1868 scrapbook.
A scrapbook containing food packaging from the 1920s, made by Doris Toogood in England
Fill in a 1 minute survey to help make the podcast even better!
Leave a review
If you enjoyed this episode, please leave a review on iTunes or Soundcloud and share it on Twitter.
To support our work and to keep new episodes coming, please consider making a small donation.